3 Resources to Help You Plan and Build Your Business
Starting a business is like constructing a building: Without proper planning, it will crumble into a heap before your eyes.
On the other hand, if you take the time to work out the design with a skilled architect, fund it by means of a realistic and balanced budget and build it with high-quality materials and skilled labor, you will end up with a structure that can be both beautiful and functional well into the future.
The same holds true when you set about to open a business. Take the time and effort to ensure that the infrastructure is strong, and you will reap the benefits. Just as you do not need to construct a house without help, you need not flounder around aimlessly as you try to start your business.
Don't reinvent the wheel, take advantage of some of these valuable resources:
Get Help With Choosing a Product
If you aren't selling a product that people want, it doesn't matter how much money you have or how glitzy your storefront or websites might be. Take time to think about what items would fit best into your business's mission. Are you deeply passionate about a specific product, so much so that you can communicate this enthusiasm to others and bring your passion to life within them? Another method is to choose inventory that is extremely popular right now. While there will certainly be stiff competition in this market, there is also a deeper customer pool to dive into. Coming up with a unique gimmick or slant on a widely available product can also help you to lure customers into your store or website.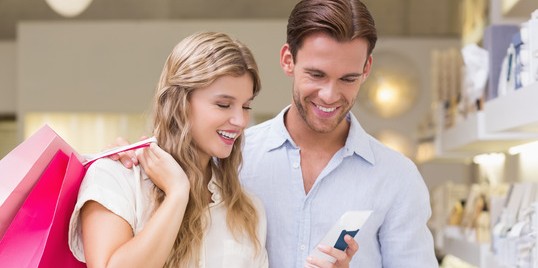 Another approach is to think about your customers' pain point. Often, people will gladly part with their hard-earned money in order to ease their pain. This does not only need to mean physical discomfort; "pain" can also refer to any unresolved problem that someone might be struggling to solve. If you can convince people that what you are selling will alleviate their discomfort or suffering in some way, this is one popular path to success.
Customer discomfort is one avenue, but perhaps an even better one is customer passion. If you can pinpoint an area that sparks people's fanaticism, you would be amazed at the amount of money they will spend. A perfect example is luxury timepieces, on which buyers frequently spend several thousand dollars. If telling time was their only priority, they could purchase a 20-dollar quartz model at a discount department store. High-end watch companies cater to a customer base that is more passionate about beauty, craftsmanship and status than about getting the time down to the second. Perhaps you can do the same thing with your products.
Write a Business Plan
For many people, nothing can be more daunting than a blank sheet of paper. Don't let yourself be intimidated; think of it as an empty canvas on which you can develop a written map of how you can get from where you are today to where you want to be in three years. Your plan can give you the structure to make that happen, while holding you accountable for successes and failures in your proposals and projections along the way. Furthermore, it will minimize the time you waste by forcing you to imagine and verbalize step-by-step strategies to reach your goals. If you're having a hard time formulating those goals, ask yourself these questions:
Am I willing to work impossibly long hours with no pay, probably investing some of my own money?
Will I be financially and emotionally okay if this business fails?
How many employees do I want?
What will my company's annual revenue be in a year? What about five years?
Who are my customers? Am I selling to a niche market or to a broad spectrum of people? Will I sell locally only, or will my business expand?
What kind of manager am I? Will I delegate a lot or will I be right there in the trenches with my staff?
Do I want to work alone or in partnership with others? Do I do well when I collaborate on projects?
At this stage, it is crucial that you be as honest as possible. Making a plan based on who you wish you were is akin to constructing a building on shifting sands.
Obtain Financing
During the lifetime of virtually all businesses, there will come a time when your operation needs a financial shot in the arm. It might happen at the outset when you are trying to gather the monetary resources necessary to get your enterprise off the ground. Down the road, you may well need additional funds to pay for an expansion, support a salary increase, expand your inventory base or upgrade your office equipment. On the downside, financial woes could precipitate the need for extra capital. There are a number of different opportunities you can take advantage of if you need an infusion of cash. Here are just a few:
SBA loans. The SBA is an independent federal administration whose mission is to support entrepreneurs and strengthen the U.S. economy. To that end, they offer incentives to banks and other lenders who provide loans to small businesses like yours. Although these loans require you to submit extensive documentation and have collateral to lay down, interest rates and down payments are usually the lowest in the industry.
Term Business Loans. If you have an established credit history and are in the position to lay down collateral, this type of loan may be for you. You borrow a fixed amount of money at an interest rate that stays the same over the set term of the loan. With these funding sources, you can increase your credit score while tending to the needs of your company.
Invoice financing business loans. If you have substantial outstanding invoices, let them go to work for you by selling them to a lender. In turn, you will have immediate access to funds ranging between 80 and 85 percent of their value. The remainder is kept in reserve by the financier and is used to pay an initial fee. Until your customer pays off the invoice, you will be charged a fee, usually weekly. Once the invoice is paid off, you will receive whatever is left over after fees.
Going through the process of planning and building your business is at least as important as running and expanding it will be in the future. Work carefully and take advantage of the numerous resources available to you. If you do, you will have laid the foundations of a successful enterprise.