Read This Chase Small Business Loans Review Before Signing
While the big banks get a bad rap because of their general unwillingness to lend to small business owners, Chase business loans are great financing options – if you can qualify for them.
Due to stringent qualifying criteria, these traditional banks are not often the solution to small business cash flow problems.
However, after reading this review of Chase business loans, you may want to reconsider it as an option.
Chase offers SBA loan, credit lines, and installment loan products, any of which you can apply for in person or online.
Here's what you need to know:
Chase Small Business Loans Review
Business owners who already have an account may have the easiest time obtaining a Chase loan since the lender sends out pre-approved Quick Capital loan offers to businesses that qualify.
You can sign into your existing business account to review and personalize the details to some degree, but repayment terms the Business Quick Capital Loans only go up to 24 months.
They may require a personal guarantee and a lien on business assets, but you can get funding in as soon as one business day.
Automatic payments will be withdrawn from your checking account, so make sure you're comfortable with this method of repayment.
Chase has free business checking accounts for small businesses with low transaction volume; for others, monthly service fees start at just $10 per month.
All that being said, you don't have to be a Chase customer to apply for their other loan products.
Lines of Credit
Chase offers both business lines of credit and commercial lines of credit.
Business lines of credit start at $10,000 and go up to $500,000.
There's a fee of $150 to $250 depending on the amount you request.
Your business line of credit can also act as overdraft protection if you're a business checking account holder.
Reserved for businesses with capital needs greater than $500,000, commercial lines of credit have no annual fee.
Business Credit Cards
Chase has business credit cards for everyday business needs.
The benefit of using a business credit card is that you can earn points or cash back with each swipe.
You can redeem points or cash back earned for statement credit, travel, gift cards, and other shopping.
Typically, business credit lines start at $5,000.
You may be required to provide extra information about yourself and your business if you need a credit line of over $25,000.
They have two main cards for business, the Ink Business Preferred and Ink Business Cash:
Chase Ink Business Preferred
Earn up to 5x points per dollar spent on select business purchases with an annual fee of $95.
Earn up to 5% cash back on office supplies and more with no annual fee.
Business Term Loans
Naturally, they also have your basic run of the mill term loans available, but their minimum loan is $5,000.
You can use a term loan to purchase goods, equipment, and to consolidate debt.
Commercial Real Estate Financing
Interested in building or financing real estate for your own office or workspace?
They have both fixed and adjustable rate commercial loan options.
With Chase bank, commercial real estate financing amounts start at $50,000.
Equipment Financing
Chase equipment financing can help finance commercial vehicles and other equipment up to 100% of their total value.
Chase SBA Financing
Often considered the best in small business loans because they come with low competitive interest rates, reasonable payments, and long loan terms, SBA loans are guaranteed by the government and offered through certain lenders.
SBA loans can also have more lenient qualifying standards than conventional loans since a government agency is guaranteeing them.
Here are some of the government loans you can obtain through Chase:
SBA 7(a) Loan Program
SBA Advantage loans can be used for expansion, capital, equipment, and real estate.
With loan terms ranging from 7 to 25 years, you can borrow up to $5 million dollars with fixed or variable interest rate options available.
SBA Express Term Loan
This loan can be used for expansion, cash flow, and equipment as well but it has a faster application and funding process.
Loan terms are available of up to 25 years, but the maximum you can borrow is $350,000.
Chase offers fixed and variable rate options for this SBA loan too.
SBA 504 Program
The SBA 504 loan can help you expand your business through land acquisition, building acquisition, construction, or equipment financing.
Of course, buying all of the above will require a decent amount of money.
For this reason, there's no loan amount maximum in the SBA 504 program and a 30-year loan amortization is possible.
SBA Express Lines of Credit
For an alternative to the loans mentioned above, the SBA Express revolving line of credit is available up to $350,000 with variable interest only.
Who Qualifies for Chase Small Business Loans?
Qualifying criteria will vary somewhat between each of these loan products, but there are several factors will almost certainly be looked at regardless of which Chase business loan you're interested in.
Namely, you should expect your assets, business credit history, revenue, debt-to-income, and net worth to be reviewed before they decide you're a creditworthy borrower.
In fact, these criteria are pretty standard for most lenders.
After all, they need to have an understanding of your risk before they choose to invest in you.
Your personal history can be reviewed in place of your business history if you just recently started.
As mentioned, this lender may require personal guarantees and business liens on assets.
Chase Business Loans – The Final Word
Chase has plenty of financing opportunities from basic credit cards to massive commercial loans for real estate transactions.
They are very transparent about their terms and you can review all these loan options right on their website too.
Despite the struggles in working with a major bank, at least you can count on big bank customer service and physical locations.
But if big banks don't appeal to you, why take a look at similar offerings from online lenders like these:
Funding Options
APR
Do you qualify?
Time in Business
Annual Revenue

Funding Option

Get Started

APR

13.99%-40%

Estimated Apr

Do you qualify?

600

MIN CREDIT SCORE

Time in Business

At least 1 year

Annual Revenue

At least $100K

Funding Option

Get Started

APR

9%-50%

Estimated Apr

Do you qualify?

550

MIN CREDIT SCORE

Time in Business

At least 1 year

Annual Revenue

At least $192K

Funding Option

Get Started

APR

10%-27%

Estimated Apr

Do you qualify?

600+

MIN CREDIT SCORE

Time in Business

At least 2 years

Annual Revenue

No minimum

Funding Option

Get Started

APR

6%-10.25%

Estimated Apr

Do you qualify?

600+

MIN CREDIT SCORE

Time in Business

At least 1 year

Annual Revenue

At least $150K

Funding Option

Get Started

APR

8%–38%

Estimated Apr

Do you qualify?

560+

MIN CREDIT SCORE

Time in Business

At least 3 years

Annual Revenue

At least $100K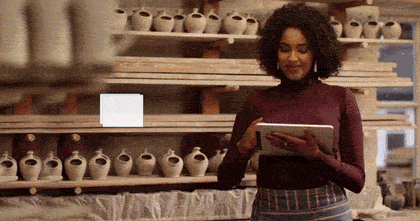 If you're still doing research, don't forget to check out our other online lender reviews too!
Our free loan comparison tool makes it easy to view multiple business loan offers at once: