Mezzanine Financing Is Not For The Faint-Hearted
Mezzanine financing is a hybrid form of borrowing that combines debt and equity financing.
One of the main advantages is that it allows business owners to quickly generate capital since they are able to obtain a loan without putting up any collateral.
Mezzanine debt is a high-return debt form and is an alternative to turning to equity investors in order to raise capital.
It's a high-risk type of financing, with interest rates that range from 12 to 20%.
On the flipside, mezzanine equity also offers some of the highest rates of return for investors.
Let's examine some of the pros and cons of mezzanine financing so you can determine if it's the right fit for your small business.
The Advantages of Mezzanine Debt for Business Owners
Mezzanine debt can be a good option for business owners that want to expand their business but lack the working capital to do so.
One advantage it has over say, venture capital, is that borrowers don't need to take on shareholders with an ownership interest in the company, as well as voting rights.
It's typically a quick process to obtain mezzanine financing for borrowers who meet the requirements since lenders don't undertake much in the way of due diligence.
This is because while mezzanine financing is a high-risk form of lending, it also provides the lender with an opportunity should the borrower default. (More on that later.)
One reason many borrowers prefer mezzanine debt is because it is treated like equity on a company's balance sheet and the interest is tax-deductible.
In addition, the structure for mezzanine financing is more manageable than other debt structures because borrowers can figure their interest into the balance of the loan.
And if the borrower is unable to make a normally scheduled interest payment, they have the option to defer either some or all of the interest for a period of time.
If the borrower is a business owner of a company that is expanding rapidly and growing in value, they can also typically restructure their mezzanine financing by converting it and any other senior debt into one single senior loan at a lower interest rate – allowing the business owner to save on interest.
Why Mezzanine Loans Are Appealing for Lenders
As we mentioned earlier, lenders charge much higher interest rates for mezzanine loans.
This is for a few reasons, including:
The minimum amount of due diligence required to obtain mezzanine financing.
Borrowers aren't required to put up any collateral
Mezzanine debt may be viewed as a lesser priority by a business owner compared to pre-existing older debt obligations.
However, some lenders do like mezzanine loans despite their high-risk nature.
This is because if borrowers fail to live up to the terms of the loan, the lender can convert the remaining outstanding balance into an ownership share in the business which allows lenders to gain equity in the business.
If the borrower's business becomes successful, this can mean a significant payout for the investor and provides a better-than-average rate of return (ROR).
The lender is also entitled to either sell or transfer their stake in the company if they choose.
Mezzanine financing lenders take substantial risk, not unlike equity investors.
However, another benefit they receive is contractually obligated interest payments, which works out to a very favorable ROR for mezzanine lenders since the debt generates a return that is more consistent with equity than debt.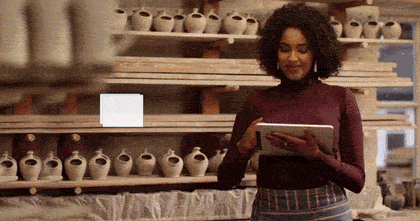 How to Qualify for Mezzanine Financing
Not every small business will qualify for mezzanine financing.
To be considered for a mezzanine loan, a company typically needs to have been active in their industry for some time and have an established product and/or reputation.
Lenders will examine the company's financials to see if the business has a history of being profitable.
They will also want to know if the business owner has a plan in place to grow the business, either through expansion, by acquiring other companies, or through an initial public offering (IPO).
This means mezzanine financing may not be an option for everyone, especially if they are just starting out.
However, it could be the right fit for more established small businesses with lofty plans for growth.
For example, let's say you own a coffee shop.
The business has been successful, and you want to open a second location across town.
This will require a significant investment of capital you probably don't have just lying around.
And let's say you also lack suitable collateral to be considered by a traditional lender.
However, if you can demonstrate to a mezzanine lender that you have an aggressive growth plan for your business, including opening more coffee shops, they may see this as a good investment.
If you can pay back the money, the lender earns a significant amount of interest.
If you default on your repayments, then the lender would own a stake in what will hopefully grow to become a successful coffee franchise.
Drawbacks to Mezzanine Debt for Small Business Owners
The biggest risk for borrowers who opt to take advantage of mezzanine equity is that they risk sacrificing a certain degree of control in their company, as well as potential to lose equity.
Also, the longer borrowers are utilizing mezzanine financing instead of converting it to a lower-interest rate loan, the more interest they will end up paying.
Borrowers also need to keep in mind that if they default on the loan, the lender can either sell or transfer their stake in the company.
This means they could find themselves with a part-owner they didn't personally choose having a say in their operations.
For businesses with a clear plan for growth, and confidence in their ability to either repay the debt or eventually convert it into a single senior loan at a lower interest rate, a mezzanine loan can be a good way to quickly raise needed capital.
However, business owners with less aggressive growth plans may be better off seeking more traditional ways of obtaining either a loan or financing. Some options include:
For a deeper dive on the types of commercial loans available for small business owners, be sure to read about the Best Commercial Loans To Support Your Growing Business.