Personal Loans for Self Employed Professionals
Personal loans can be a good option for people who need some fast cash to take care of certain expenses. Whether you're looking to finance home improvements, medical bills, car repairs, or even potential business expenses, a personal loan might be an option worth considering. 
One of the requirements that are often asked of people when looking for a personal loan is a source of income or a job. So what about if you are a self-employed professional, with no job in the traditional sense? If you work mostly on a contract or do freelance work or if you work from home, is a personal loan still an option? Well, whether you are recently self-employed, work online, or a wide variety of other work realities, chances are you may be able to request a personal loan regardless.
Someone who is self-employed might not have the same documents as someone who works a more traditional job. For example, paychecks and pay stubs may be different for someone working from home or working for themselves. Now, it's important to note that most lenders will probably not offer a loan without income proof of some kind. But you don't necessarily need a paycheck from a traditional employer to prove you have ample income to take out a loan. If you think you might want to apply for a personal loan from a lender, and you're self-employed, read on to discover some important facts to keep in mind. 
What is a personal loan for self-employed professionals?
A personal loan for self-employed professionals is really no different than any other personal loan. It will come with some terms that you should look over carefully before you decide whether or not the loan is the right option. These terms may include payment structures or schedules, plus interest rates. Essentially, there will be a certain time by which you are expected to pay back the loan. Failure to follow this timeline may result in stiff penalties, so it's important to make sure you can adhere to the loan terms before you accept any loan. 
Personal loans may be secured or unsecured. A secured loan means some sort of collateral will need to be offered for the lender to provide funds. And an unsecured loan requires no such collateral. Sometimes, secured loans will have more favorable terms, since the lender is taking on less risk. But that being said, some unsecured loans may offer competitive terms as well, especially if you have a good credit score and other positive metrics that let the lender know you can be trusted with financing.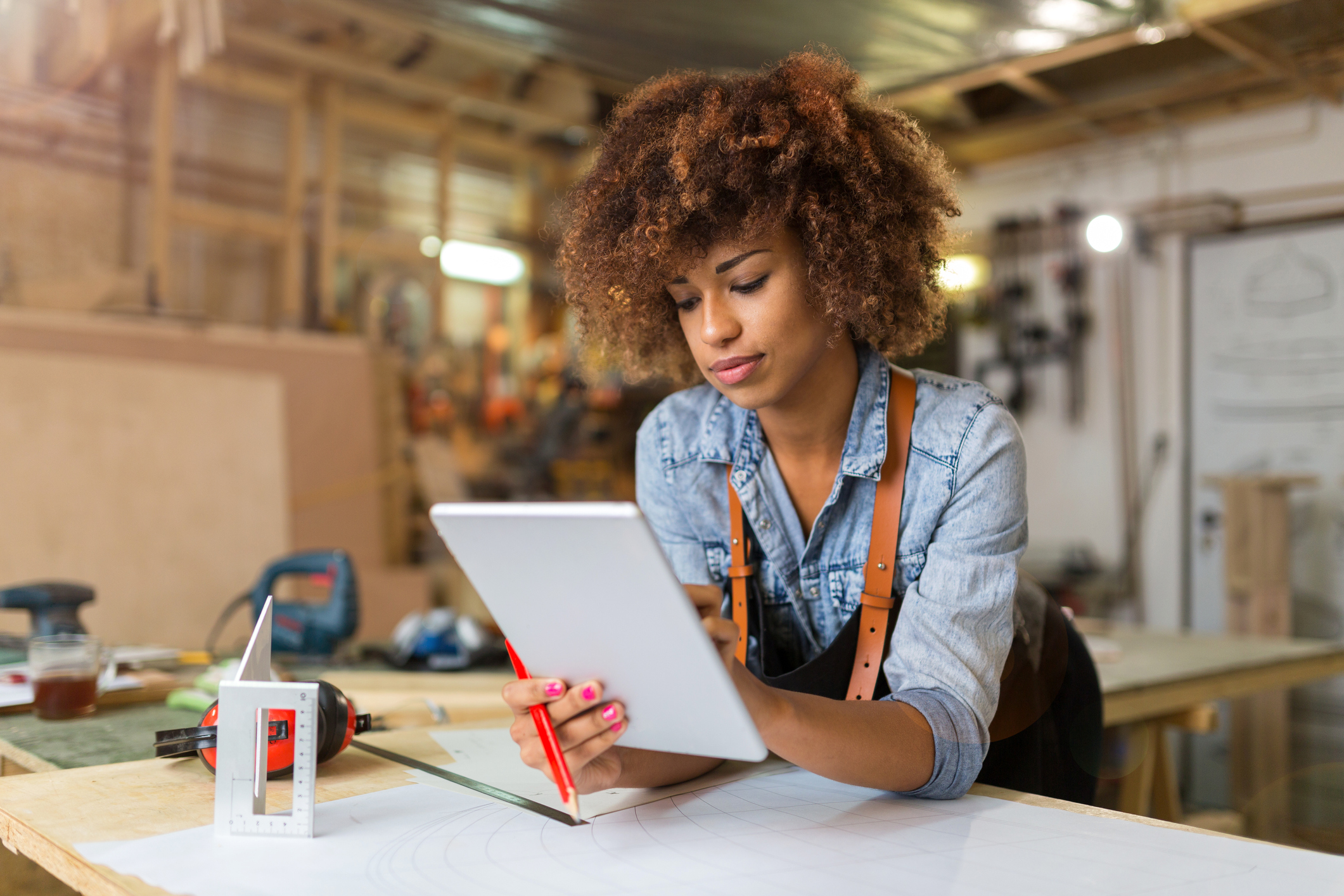 Why would you need a personal loan for self-employed professionals?
Self-employed professionals might need a loan for any reason, just like people with other jobs. For example, a self-employed person might need to finance a new computer or laptop, especially if they work online. New computers can be very expensive, so a personal loan might be an option to consider if you work online from your home and need to upgrade your equipment.
But computers aren't the only equipment a self-employed person may need to upgrade or may need a loan to finance. Plenty of self-employed people work in other professions, including:
Landscaping

Design

Construction

And more
These fields have obvious equipment needs, and if your equipment breaks down and you can't afford the repairs or replacements on the spot, a personal loan might be a good option. 
Not to mention, depending on what city or town you live in, a car might be a necessity for your work or home life. We've all experienced car troubles at one point or another, whether it's an accident or some kind of engine failure. When your car isn't working, it can disrupt your entire schedule, both professionally and at home. A personal loan could be an option to consider if you need some extra cash to get yourself back on the road, and this is just as true for self-employed individuals as it is for anyone else. 
How to qualify for a personal loan for self-employed professionals
In order to qualify for a self-employed personal loan, you will still need to show certain verification to any potential lender. 
Most lenders will need to see proof of income, even if you don't work for a company other than yourself. The lender will want to make sure you can afford to pay back the loan, so even if you don't have traditional paychecks or pay stubs to show them, you'll need to prove your income in one way or another. 

Plus, many lenders will check your credit score. So having a higher credit score will typically allow you to access potentially better rates and terms. Even if you have less than perfect credit, you may be able to request a loan, but you might not find the same options available as you would if you had better credit. 
Lenders that may offer self-employed loans
There are a variety of lenders that might offer loans to self-employed professionals. One option is alway to consider traditional banks like Bank of America, Chase Bank, Wells Fargo, and others. Depending on your credit and income level, you may be able to request a loan at one of these institutions. However, working with a bank comes with its own set of challenges. For one, you may have to visit the bank physically yourself, and that could mean complying with their hours of operation. If you don't have time to wait in line or visit the bank when they're open, then this option might not be the best course of action. 
Fortunately, nowadays, there are other ways to find potential loans. Online lenders have become a more popular option with the rise of technology, and some of them may offer personal loans for self-employed individuals, including:
These lenders might be able to offer loans or lines of credit to well-qualified self-employed professionals. LendGenius is not a lender, but we do work with a network of lender-partners, many of whom may be able to offer a self-employed loan under the right circumstances. 
If the idea of getting a loan from a bank seems daunting to you, you can take comfort in knowing that there are other options. Of course, before taking out a loan, it's important to consider other ways of getting funding. You might consider borrowing money from friends or family. Or you could always sell unwanted items or objects you no longer use in order to scrape together some extra cash. But it's true that for some people, these strategies are just not a viable option. The reality is that sometimes you might need some extra cash that you don't have on hand, and you think you're out of options. Well, just because you're self-employed or you have no job in the traditional sense, that doesn't mean you're out of luck. Take a look online and do some research to see if there are any funding options that meet your needs. If you keep the tips from this article in mind, they can help you with your decision of whether or not to request a personal loan. 
Difference between self-employed loans and other personal loans
The difference between self-employed loans and other personal loans varies depending on the lender and the individual borrower and their situation. Some self-employed professionals may find they're able to get a personal loan with similar terms as they would have if they worked for another company. But depending on the individual situation, a self-employed personal loan may come with its own terms and conditions. If you're thinking about requesting a personal loan for self-employed professionals, just make sure you read the terms carefully so you understand what you're getting into before accepting any loan offer.
Hopefully, you have found this article to be a helpful resource. Of course, everyone's financial situation is different, so it's important to make sure you consider all of your options and weigh the pros and cons of any loan before you agree to the terms. But if you previously worried about the possibility of getting a personal loan if you're self-employed, now you know there are some potential options available out there.
Disclaimer: This is not legal or financial advice. Please consult a legal or financial advisor for your specific situation.