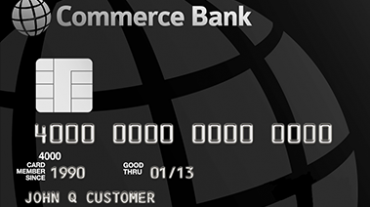 Best for Bad Credit
Commerce Bank Business Platinum Card
The Commerce Bank Business Platinum Card might be right for your business if you plan to carry a balance and want a reasonable interest rate but can't get approved for a 0% APR offer.
It has a 10.90% variable APR based on the prime rate and lets you establish individual credit lines for employees if you want them to have company credit cards.
Be sure to make at least the minimum monthly payment on time or your interest rate will increase to 21.99% fixed.
Advantages
Primary cardholder can establish lower credit limits for employees
Relatively low APR if you make on-time minimum monthly payments
No annual fee
No foreign transaction fees
Minimum Requirements
Business must be located in Colorado, Illinois, Kansas, Missouri, or Oklahoma
Accounts with a credit line greater than $50,000 must be paid in full each billing period
Must agree to be personally responsible for credit card charges with a credit line of $25,000 or less
Must have annual revenue of $5 million or more to qualify for company liability instead of personal liability