The AmEx Plum Card: A Review For Consideration
Are you in the market for a new business credit card?
You might want to consider a charge card instead.
It requires you to pay the balance in full at the end of each billing cycle rather than carrying a balance from month to month.
How is that a good thing?
It can help keep your business out of the downward spiral of high-interest credit card debt, for one.
And if that charge card is the Amex Plum card, it even rewards you for paying early and gives you the flexibility to take up to 60 days to pay without penalty.
AmEx Plum Card Benefits
Payment Flexibility
Despite being a charge card and not a credit card, American Express gives business owners payment flexibility:
You can carry a balance for up to 60 days without paying interest, as long as you make your minimum payment by the due date.
That's more than twice as long as the typical card gives you before it starts charging interest on your purchases.
Your minimum payment is 10% of the balance from your new charges plus the entire amount of any previously deferred balance.
Pay that minimum up front, then take the remaining 60 days to pay the rest.
It's like an interest-free loan you can use over and over again with a single application or a short-term loan that doesn't carry an exorbitant APR.
With that being said, there are strong incentives to pay back early…
Cash Back Rewards
If you can pay your balance early — within 10 days of your statement closing date — you'll get 1.5% of that payment back as a credit on your next statement.
You don't have to do anything to claim or redeem it, either, unlike most reward cards.
If your business charges $5,000 a month to the card, the 1.5% discount nets you $75.
If your business charges $60,000 a year to the card, that's $900 in savings.
And unlike some business cards, it doesn't matter what spending category your purchases fall into — everything is eligible for 1.5% back when you pay early.
Freedom to Spend
To help you pay for large purchases, the card has no pre-set spending limit.
However, it doesn't grant access to unlimited spending; limits are based on your card use, payment history, credit history, and financial resources.
Other Perks
The Amex Plum Card comes with all the standard ancillary benefits that most cards do these days, such as car rental loss and damage insurance, purchase protection, baggage insurance, extended warranty protection, and premium roadside assistance.
These benefits can be especially valuable if you travel frequently for business or use your card to purchase business equipment.
What's more, the Spend Manager tool available on the AmEx website lets you add receipts and notes to your transactions for better record-keeping.
And you can assign an employee or business partner to be an account manager, allowing them to review statements, make payments, and dispute charges on your behalf.
If you add employee cards to your account, you can set individual spending limits for each of those cards.
The caveat is that their limits may be exceeded to account for restaurant tips added after the card is run and hotel stays that surpass the original reservation period.
AmEx Plum Card Fees
Annual fee?
The Amex Plum Card has no annual fee the first year, but a $250 annual fee in subsequent years.
Employee cards have no annual fee, however.
Foreign transaction fees?
American Express will not charge you any foreign transaction fees when you use this card, though foreign merchants or ATMs may impose their own fees on foreign transactions.
That makes this a great card for businesses that make frequent trips overseas or regular purchases from foreign businesses.
Late payment fees?
Late or returned payments incur a fee of 1.5% of the past due amount, with a $38 minimum.
That means if you charge $5,000 to the card and you don't make at least your minimum payment by the due date, American Express will charge you $75.
And watch out: That fee increases to 2.99% if you don't pay two billing periods in a row.
AmEx Plum Card Drawbacks
No Sign-Up Bonus
Many business credit cards come with a sign-up bonus.
For example, you might get tons of points that you can exchange for a free flight when you spend a certain amount in your first three months as a cardholder.
The Amex Plum Card has no sign-up bonus.
If you're looking for one of those, consider the American Express Blue for Business card.
No Carrying A Balance
The Plum card also doesn't let you carry a balance long term.
If you want to use a card for long-term borrowing, you'll need to apply for a credit card, not a charge card.
The nice thing is that by discouraging you from carrying a balance, a charge card can save you money in interest compared with a credit card.
No Introductory APR
Some business credit cards, like the Chase Ink for Business card, have a 0% introductory APR, allowing you to make purchases for 12 months without paying interest.
The Amex Plum card doesn't have this perk, mainly because you're not encouraged to carry a balance in the first place.
High Annual Fee
And it has that $250 annual fee in subsequent years, which might seem steep.
But when you consider what you can earn in cash back from paying your balance off early, or how much interest you can save by not needing to seek short-term loans elsewhere, that $250 might be well worth it.
It depends on your business's spending and borrowing habits.
You can always use the first, fee-free year to determine if the Plum card is worth the annual fee going forward.
Also, while 1.5% cash back is nice, other cards, such as the Capital One Spark Cash Select for Business, will give you just as much cash back without requiring you to pay so quickly.
Amex Plum Card Terms and Conditions
When you apply for the Amex Plum Card, you agree to be jointly and severally liable with the company for all charges to the account and to use the account solely for business purposes.
This is a common condition in business card agreements.
It means that if your company can't pay, the credit card company can pursue your personal assets.
It's also called a personal guarantee.
And you can't use the card for personal purchases — but you wouldn't want to anyway, because keeping your business expenses separate will make your accounting tasks much easier.
The Bottom Line
The Amex Plum Card is good for business owners who need flexible payment options, perhaps to smooth out seasonal highs and lows in revenue.
It's also good for companies that do business overseas, since it has no foreign transaction fees.
And the 1.5% cash back offers an extra incentive to stay out of debt and a reward for timely payments.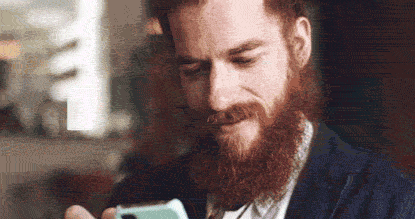 ---
DISCLOSURES:
The editorial content on this page is not provided by any of the companies mentioned and has not been reviewed, approved or otherwise endorsed by any of these entities. Opinions expressed here are the author's alone. Additionally, the opinions of the commenters are not endorsed or supported by LendGenius.com. Many of the listings that appear on this website are from companies which we receive compensation. This compensation may impact how and where products appear on this site (including, for example, the order in which they appear). The site does not review or include all companies or all available products.