BlueVine Review 2019 - Read This Before Applying
Does your small business deal with cash flow issues?
If so, you're not alone.
According to a U.S. Bank study, 82% of businesses fail due to poor cash management, or from a poor understanding of how cash flow contributes to the business.
One of today's leading online providers offering business capital is BlueVine.
In this BlueVine review, we'll go over the ins and outs of borrowing from BlueVine, including fees and lending nuances.
BlueVine Reviews – A Brief History
Founder and CEO Eyal Lifshitz told the Wall Street Journal that he was inspired in 2013 after witnessing his father, a physical therapist, struggle with cash flow problems when his customers had a 90-day billing cycle.
In early 2016 BlueVine secured $40 million in venture capital and has been growing since.
Financing Options
BlueVine is an alternative to traditional bank loans providing short-term financing for businesses in two ways:
BlueVine FlexCredit (their flexible Business Line of Credit)
BlueVine Invoice Factoring
While you may already be familiar with how a line of credit works, invoice factoring can provide a short-term solution to cash flow problems.
Invoice factoring is only for B2B businesses whose customers are other businesses.
With traditional invoice financing, you sell your unpaid invoices to a company at a discount.
Invoice factoring oftentimes gets a bad rap, and according to Forbes the liquidity it provides can be pricey.
But with this online lender, your invoices are converted to cash that becomes available as a line of credit for your business.
These digital platforms are modernizing invoice financing and streamlining the whole application process.
For instance, you can select which invoices you want to be paid early and you only need to take as much cash as you need – up to $5 million.
You'll be paid for invoices due in 1 to 12 weeks and receive an advance of 85% of the invoice, and the rest of the outstanding balance after the customer pays the invoice, minus BlueVine fees.
Fees & Terms for Invoice Factoring
For invoice factoring, there is no origination fee.
The APR ranges from 17 – 60%, and you'll need to repay it anywhere from 1 to 12 weeks, depending on the payment term of the invoice.
There are no other fees, except if you elect to do an optional wire transfer, which costs $15 per transfer.
BlueVine Line of Credit Reviews
With FlexCredit, you may be eligible to receive credit lines from $5,000 to $200,000 that's available whenever you need it.
Plus, the available credit replenishes as you repay.
Fees & Terms for FlexCredit
For BlueVine's Flex Credit, there's an origination fee of 1.50% and the APR range from 16 – 62%.
What Do I Need to Qualify?
BlueVine is for businesses that have a strong cash flow, operating history of at least 6 months, and business clients that have strong credit.
Requirements to qualify for Flex Credit:
A personal FICO® credit score of at least 600
Annual revenue above $60,000
Requirements to qualify for Invoice Factoring:
A personal FICO® credit score of at least 530
Annual revenue above $70,000
However, you don't need to explicitly prove profitability and you also don't need a minimum average bank balance to be eligible.
If you declare bankruptcy, one year needs to pass since discharge.
You do not need invoicing or accounting software to link to your BlueVine dashboard, although it is helpful.
Eligibility
BlueVine is offered for those who operate businesses that sell to other businesses in industries such as manufacturing, wholesale, staffing, tech and software, professional services, and trucking.
BlueVine does not offer financing to businesses relating to gambling, the adult entertainment industry, the medical industry, or business to consumer (B2C) companies.
BlueVine Reviews – What To Watch Out For
High-Interest Rates
When you consider their higher interest rates and all the extra fees, their line of credit and invoice factoring are clearly more expensive than some competitors.
UCC Liens
As we've covered in a previous post, a bank lien is a legal claim that is sometimes buried in the fine print of small business loans whereby a borrower's assets are made vulnerable.
This lender may demand to be first in line to relinquish your assets if you default on a loan.
They do this to ensure they're able to recoup the losses if you're unable to make your payments.
How To Request Financing from BlueVine
The process is pretty straightforward:
It can take about five minutes online, and once you're approved, you'll have access to funds within 24 hours.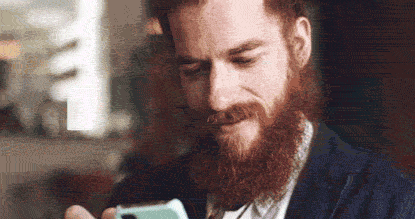 You'll need the following:
General info about your business, such as address and tax ID
Info about the business owner, including social security number
Either a read-only connection to your business's bank account, OR your 3 most recent bank statements
How Will My Credit Be Affected?
BlueVine does a soft credit pull when you apply online and give your written consent for them to check your credit through Experian.
If you accept an offer, BlueVine will then do a hard credit pull and report to business credit reporting bureaus, such as Dun & Bradstreet, Equifax, and Experian.
Remember, this is just one of the many online lenders making it easier for small businesses to increase cash flow.
Check Out These Other Alternative Lender Reviews
Spend time doing your research comparing different terms, interest rates, and the pros and cons of different lenders and financing options.
Compare BlueVine with other lenders
Funding Options
Est. APR
Max. Loan Amount
Min. Credit Score

Funding Option

Est. APR

Starts with

9%

Max. Loan Amount

$ 500,000

Min. Credit Score

600

Get Started

Funding Option

Est. APR

Starts with

24%

Max. Loan Amount

$ 250,000

Min. Credit Score

560

Get Started

Funding Option

Est. APR

Starts with

18%

Max. Loan Amount

$ 5,000,000

Min. Credit Score

600

Get Started

Funding Option

Est. APR

Starts with

9%

Max. Loan Amount

$ 500,000

Min. Credit Score

680

Get Started

Funding Option

Est. APR

Starts with

5%

Max. Loan Amount

$ 500,000

Min. Credit Score

500

Get Started